BAADA AB | EP ALBUM ART | MAYSA JALLAD
Naturally, this project collaboration was close to the heart. Mayssa sang and produced two beautiful pieces that reflected life after the explosion that rocked Beirut in 2020. As we had both experienced this life-changing event first hand, we did not want to portray any imagery or victimhood pertaining to the day itself, but wanted to instead highlight life after the calamity (Baada Ab, after all, translates from Arabic to  'after August').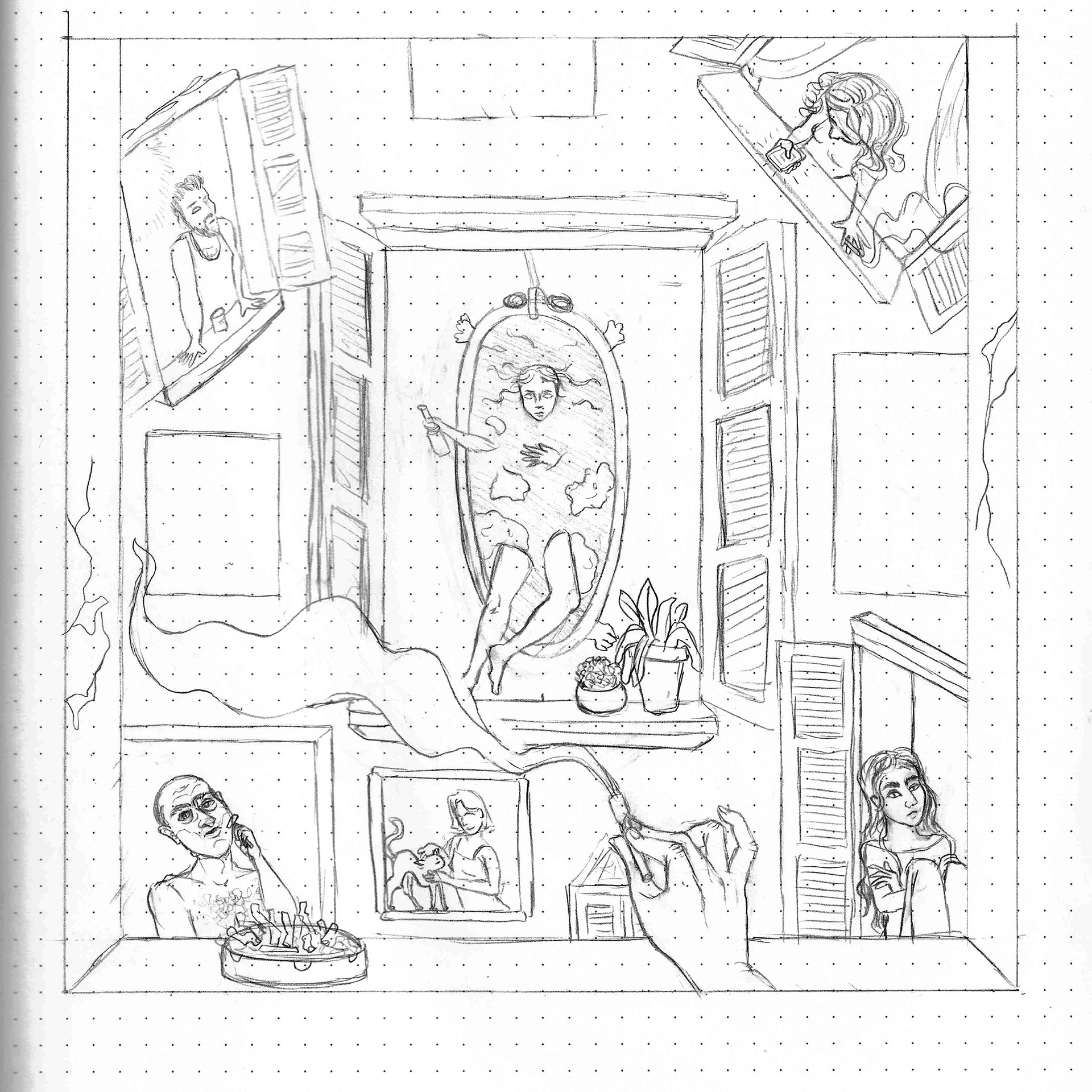 I started with an illustration that revolves around the 'every day', the 'carrying on' aspect and 'self care' rituals of people forever marred by trauma. How can you but move on anyway? It's the little things, the small self-care rituals... but we all know we really are not fine. Not by a long shot. This first illustration portrayed that by having a surreal viewpoint of various windows floating in space.
We later decided to focus on the central window, as it showcased all we wanted: self-care under a crumbling country. A wine glass coupled with a black stare into an endless space where the viewer's window floats about. Small household items: a cat, some flip flops, a got bath, house plants, emphasize the mundane while the purplish colors bring back the surreal aspect of the piece. At first candle light seems to be a right choice for some down-time. But in Lebanon, it is the only choice as electricity is almost always cut off. 
the close-up screenshots above show the details of the illustration. 
Above, the album on Spotify